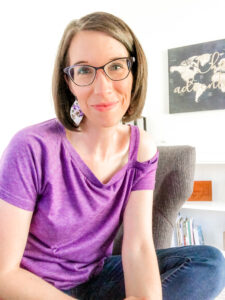 YOUR CUSTOMERS ARE OUT THERE AND WAITING…ARE YOU READY?
Hi, I'm Stacy. I've been doing the online business thing since 2010 and have grown Humorous Homemaking into a brand that generates millions of dollars in annual sales and creates a steady six-figure income for my family. Over those years, I've learned a lot about what works and what doesn't, how to grow an audience, and which streams of income actually work vs. those that are just hype.
I developed The Work at Home Project to equip ladies to be able to do an amazing job with their business from home because I was tired of all the books, webinars, articles, and websites that promised to show you how to become successful working at home but only delivered vague "you can do it" advice without giving the actual steps to make it work. It really isn't that hard! Let me show you what I've learned, so you can skip past my mistakes and get to the good stuff faster!